AWS Technical Essentials
---
In this introductory course, you will learn about AWS products, services, and common solutions. You will learn the fundamentals of identifying AWS services so that you can make informed decisions about IT solutions based on your business requirements.
AWS Technical Essentials Training
current course dates can be found at the bottom of this page … company training available on request!
Course description
AWS Technical Essentials introduces you to essential AWS services and common solutions. The course covers the fundamental AWS concepts related to compute, database, storage, networking, monitoring, and security. You will start working in AWS through hands-on course experiences. The course covers the concepts necessary to increase your understanding of AWS services, so that you can make informed decisions about solutions that meet business requirements. Throughout the course, you will gain information on how to build, compare, and apply highly available, fault tolerant, scalable, and cost-effective cloud solutions.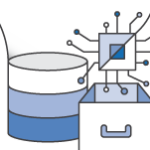 Course objectives
In this course, you will learn to:
Describe terminology and concepts related to AWS services
Navigate the AWS Management Console
Articulate key concepts of AWS security measures and AWS Identity and Access Management (IAM)
Distinguish among several AWS compute services, including Amazon Elastic Compute Cloud (Amazon EC2), AWS Lambda, Amazon Elastic Container Service (Amazon ECS), and Amazon Elastic Kubernetes Service (Amazon EKS)
Understand AWS database and storage offerings, including Amazon Relational Database Service (Amazon RDS), Amazon DynamoDB, and Amazon Simple Storage Service (Amazon S3)
Explore AWS networking services
Access and configure Amazon CloudWatch monitoring features
Intended audience

This course is intended for:

Individuals responsible for articulating the technical benefits of AWS services to customers
Individuals interested in learning how to get started with AWS
SysOps administrators
Solutions architects
Developers

Activities

This course includes:

presentations
hands-on labs
demonstrations
videos
knowledge checks

This course provides activities that allow you to test new skills and apply knowledge through hands-on exercises.
Course duration / Price
1 day / € 750.00 (excl. tax) per person (DE)
Course outline
Module 1: Introduction to Amazon Web Services
Introduction to AWS Cloud
Security in the AWS Cloud
Hosting the employee directory application in AWS
Hands-On Lab: Introduction to AWS Identity and Access Management (IAM)
Modul 2: AWS Compute
Compute as a service in AWS
Introduction to Amazon Elastic Compute Cloud
Amazon EC2 instance lifecycle
AWS container services
What is serverless?
Introduction to AWS Lambda
Choose the right compute service
Hands-On Lab: Launch the Employee Directory Application on Amazon EC2
Modul 3: AWS Networking
Networking in AWS
Introduction to Amazon Virtual Private Cloud (Amazon VPC)
Amazon VPC routing
Amazon VPC security
Hands-On Lab: Create a VPC and Relaunch the Corporate Directory Application in Amazon EC2
Modul 4: AWS Storage
AWS storage types
Amazon EC2 instance storage and Amazon Elastic Block Store (Amazon EBS)
Object storage with Amazon S3
Choose the right storage service
Hands-On Lab: Create an Amazon S3 Bucket
Modul 5: Databases
Explore databases in AWS
Amazon Relational Database Service
Purpose-built databases
Introduction to Amazon DynamoDB
Choose the right AWS database service
Hands-On Lab: Implement and manage Amazon DynamoDB
Module 6: Monitoring, Optimization, and Serverless
Monitoring
Optimization
Alternate serverless employee directory application architecture
Hands-On Lab: Configure High Availability for Your Application
Module 7: Course Summary
IMPORTANT: Please bring your notebook (Windows, Linux or Mac) to our trainings. If this is not possible, please contact us in advance.
Course materials are in English, on request also in German (if available).
Course language is German, on request also in English.
Upcoming training dates for: AWS Technical Essentials
---
Datum
Kurs
Preis pro TN
10.10.2023
AWS Technical Essentials
Küchengasse 9 in 4051 Basel
900,00 CHF zzgl. MwSt.
Buchen
10.10.2023
AWS Technical Essentials (

garantierter Termin

)
Bubenbergplatz 11 in 3011 Bern
900,00 CHF zzgl. MwSt.
Buchen
10.10.2023
AWS Technical Essentials
Limmatstrasse 50 in CH-8005 Zürich
900,00 CHF zzgl. MwSt.
Buchen
16.10.2023
AWS Technical Essentials
Online in - Virtual Classroom
750,00 EUR zzgl. MwSt.
Buchen
16.10.2023
AWS Technical Essentials
Vahrenwalder Straße 156 in 30165 Hannover
750,00 EUR zzgl. MwSt.
Buchen
13.11.2023
AWS Technical Essentials
Online in - Virtual Classroom
750,00 EUR zzgl. MwSt.
Buchen
13.11.2023
AWS Technical Essentials
Torgauer Platz 3 - Aufgang A in 04315 Leipzig
750,00 EUR zzgl. MwSt.
Buchen
14.11.2023
AWS Technical Essentials
Reinhardtstraße 58 in 10117 Berlin
750,00 EUR zzgl. MwSt.
Buchen
14.11.2023
AWS Technical Essentials
Küchengasse 9 in 4051 Basel
900,00 CHF zzgl. MwSt.
Buchen
14.11.2023
AWS Technical Essentials
Bubenbergplatz 11 in 3011 Bern
900,00 CHF zzgl. MwSt.
Buchen
14.11.2023
AWS Technical Essentials
Limmatstrasse 50 in CH-8005 Zürich
900,00 CHF zzgl. MwSt.
Buchen
20.11.2023
AWS Technical Essentials
Handelskai 94-96 in 1200 Wien
750,00 EUR zzgl. MwSt.
Buchen
05.12.2023
AWS Technical Essentials
Ostra-Allee 11 (5. Etage) in 01067 Dresden
750,00 EUR zzgl. MwSt.
Buchen
11.12.2023
AWS Technical Essentials
Online in - Virtual Classroom
750,00 EUR zzgl. MwSt.
Buchen
11.12.2023
AWS Technical Essentials
Art Deco Palais - Wredestraße 11 in 80335 München
750,00 EUR zzgl. MwSt.
Buchen
12.12.2023
AWS Technical Essentials
Küchengasse 9 in 4051 Basel
900,00 CHF zzgl. MwSt.
Buchen
12.12.2023
AWS Technical Essentials
Bubenbergplatz 11 in 3011 Bern
900,00 CHF zzgl. MwSt.
Buchen
12.12.2023
AWS Technical Essentials
Limmatstrasse 50 in CH-8005 Zürich
900,00 CHF zzgl. MwSt.
Buchen
08.01.2024
AWS Technical Essentials
Online in - Virtual Classroom
775,00 EUR zzgl. MwSt.
Buchen
08.01.2024
AWS Technical Essentials
Vahrenwalder Straße 156 in 30165 Hannover
775,00 EUR zzgl. MwSt.
Buchen
29.01.2024
AWS Technical Essentials
Handelskai 94-96 in 1200 Wien
775,00 EUR zzgl. MwSt.
Buchen
12.02.2024
AWS Technical Essentials
Online in - Virtual Classroom
775,00 EUR zzgl. MwSt.
Buchen
12.02.2024
AWS Technical Essentials
Waldstraße 94 in 63128 Frankfurt/Dietzenbach
775,00 EUR zzgl. MwSt.
Buchen
11.03.2024
AWS Technical Essentials
Online in - Virtual Classroom
775,00 EUR zzgl. MwSt.
Buchen
11.03.2024
AWS Technical Essentials
Art Deco Palais - Wredestraße 11 in 80335 München
775,00 EUR zzgl. MwSt.
Buchen
18.03.2024
AWS Technical Essentials
Handelskai 94-96 in 1200 Wien
775,00 EUR zzgl. MwSt.
Buchen
15.04.2024
AWS Technical Essentials
Online in - Virtual Classroom
775,00 EUR zzgl. MwSt.
Buchen
15.04.2024
AWS Technical Essentials
Vahrenwalder Straße 156 in 30165 Hannover
775,00 EUR zzgl. MwSt.
Buchen
13.05.2024
AWS Technical Essentials
Online in - Virtual Classroom
775,00 EUR zzgl. MwSt.
Buchen
13.05.2024
AWS Technical Essentials
Handelskai 94-96 in 1200 Wien
775,00 EUR zzgl. MwSt.
Buchen
10.06.2024
AWS Technical Essentials
Online in - Virtual Classroom
775,00 EUR zzgl. MwSt.
Buchen
10.06.2024
AWS Technical Essentials
Art Deco Palais - Wredestraße 11 in 80335 München
775,00 EUR zzgl. MwSt.
Buchen