Architecting on AWS Training
aktuelle Kurs-Termine finden Sie am Ende dieser Seite … Firmenschulungen gerne auf Anfrage!
Beschreibung
In diesem Kurs lernen Sie die Grundlagen des Aufbaus der IT-Infrastruktur auf der AWS-Plattform kennen. Studenten lernen, wie Sie die AWS Cloud optimieren können, indem Sie die AWS-Services verstehen und mehr darüber erfahren, wie sie in Cloud-basierte Lösungen passen. Darüber hinaus untersuchen die Teilnehmer die Best Practices und Entwurfsmuster von AWS Cloud für die Architektur optimaler IT-Lösungen auf AWS und bauen eine Vielzahl von Infrastrukturen in geführten, praktischen Aktivitäten auf. Der Kurs behandelt auch, wie man neue Architekturen erstellt und sie zu robusten und adaptiven Lösungen zusammenfügt.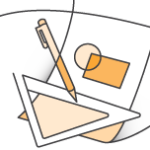 Kursziele
In diesem Kurs lernen Sie Folgendes:
Architekturentscheidungen auf der Grundlage der von AWS empfohlenen Architekturprinzipien und bewährten Methoden treffen
AWS-Services für eine skalierbare, zuverlässige und hoch verfügbare Infrastruktur nutzen
AWS Managed Services für mehr Flexibilität und Widerstandsfähigkeit der Infrastruktur nutzen
Effizientere AWS-basierte Infrastruktur für höhere Leistung bei niedrigeren Kosten erstellen
Well-Architected Framework zur Architekturoptimierung mit AWS-Lösungen verwenden
Zielgruppe
Dieser Kurs ist konzipiert für:
Solutions Architects
Solution Design Engineers
Voraussetzungen
Wir empfehlen, dass die Teilnehmer an diesem Kurs die folgenden Voraussetzungen erfüllen:
Absolvierung des Kurses AWS Technical Essentials
Praktische Erfahrung mit verteilten Systemen
Arbeitserfahrung mit allgemeinen Netzwerkkonzepten und mehrschichtigen Architekturen
Verständnis von Cloud Computing-Konzepten
Lehrmethode
Dieser Kurs setzt sich zusammen aus:
Schulung mit Dozent
Praktische Übungen
Dieser Kurs sieht Aktivitäten vor, die es Ihnen ermöglichen, neue Fertigkeiten zu testen und Wissen im Rahmen praktischer Übungen anzuwenden.
Kursdauer / Preis
3 Tage
€ 1.795,00 zzgl. Mwst. pro Person (D)
CHF 2.500,00 zzgl. Mwst. pro Person (CH)
Kursinhalt
1. Tag
Module 1: Introduction
Module 2: The Simplest Architectures – Part I
Module 2: The Simplest Architectures – Part II
Module 4: Adding a Database Layer
Lab 1: Deploying a Web Application on AWS
Module 5: Networking In AWS Part 1
Lab 2: Creating a Virtual Private Cloud
2. Tag
Module 6: Networking In AWS Part 2
Module 7: AWS Identity and Access Management (IAM)
Module 8: Elasticity, Monitoring
Module 8: Scaling EC2, RDS, DynamoDB
Lab 3: Creating a Highly Available Environment
Module 9: Automation (CloudFormation)
Module 9: Automation (SSM, OpsWorks, Elastic Beanstalk)
Lab 4: Automating Infrastructure Deployment with AWS CloudFormation
3. Tag
Module 10: Caching
Module 11: Building Decoupled Architectures
Module 12: Container und ECS
Module 12: Serverless Architectures
Lab 5: Implementing a Serverless Architecture with AWS Managed Services
Module 13: RTO/RPO and Backup Recovery Setup
Module 14: Optimizations and Review
Module 15: Course Wrap-up
WICHTIG: Bitte bringen Sie zu unseren Trainings Ihr Notebook (Windows, Linux oder Mac) mit. Wenn dies nicht möglich ist, nehmen Sie bitte mit uns vorher Kontakt auf.
Kursunterlagen sind in englischer Sprache, Kurssprache des Trainers ist deutsch.
Aktuelle Trainingstermine